Diet:
After you pick your kitten up from the breeder, you should keep your kitten on the same diet as your breeder. You can switch your kitten later to a different type of food. However, when you change your kitten's food, please remember to make change very slowly over 3 days or so mixing a tiny portion of the new food with the existing food and increasing the amount every day until the change is complete.
You should be careful when you start looking for food for your Sphynx. You need to remember that your Sphynx cat may need more fat and calories than the typical housecat and omega-3 fatty acids are essential for a healthy coat.
I feed my kittens Purina ONE +Plus Healthy Kitten Formula Natural Dry Cat Food.
Guaranteed Analysis:
Crude Protein (Min) 40.0%, Crude Fat (Min) 18.0%, Crude Fiber (Max) 2.5%, Moisture (Max) 12.0%, Linoleic Acid (Min) 1.8%, Docosahexaenoic Acid (DHA) (Min) 0.01%,Calcium (Ca) (Min) 1.0%, Phosphorus (P) (Min) 0.8%, Zinc (Zn) (Min) 150 mg/kg, Selenium (Se) (Min) 0.35 mg/kg, Vitamin A (Min) 10,000 IU/kg, Vitamin D (Min) 1500 IU/kg, Vitamin E (Min) 100 IU/kg, Taurine (Min) 0.18%, Omega-6 Fatty Acids* (Min) 1.9%.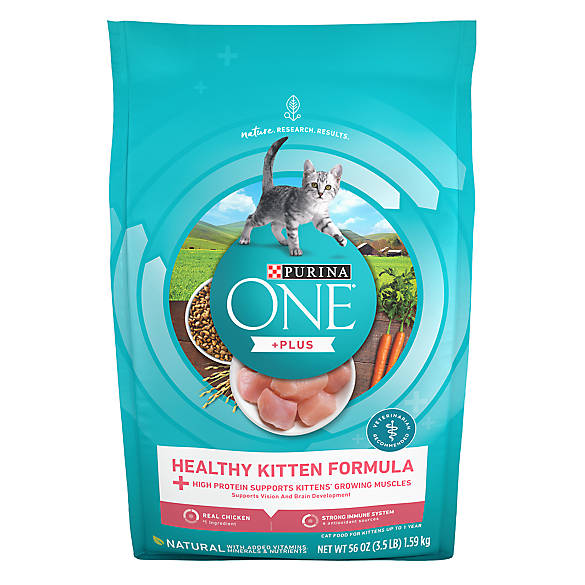 Fancy Feast® Kitten Kitten Cat Wet Food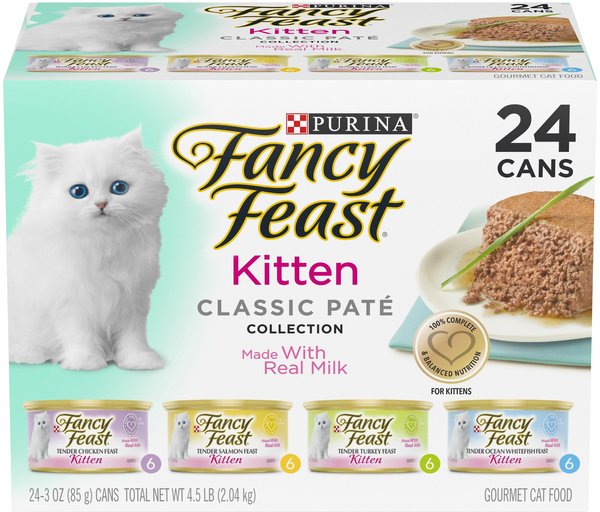 I feed adults Royal Canin Sensitive Digestion Dry Cat Food.
Guaranteed Analysis:
Crude Protein (min.) 33.0%, Crude Fat (min.) 20.0%, Crude Fiber (max.) 3.1%, Moisture (max.) 8.0%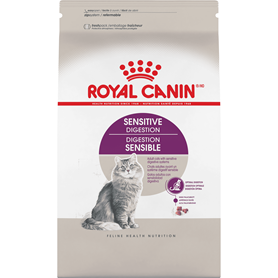 Raw Diet
I do feed my cats raw diet sometimes that I make myself. You can also buy Stella & Chewy's Chick Chick Chicken Dinner Morsels Freeze-Dried Raw Cat Food.
Guaranteed Analysis:
Crude protein 45.0% min Crud fat 25.0% min. Crude Fiber 5.0% max, Moister 5.0% max, Taurine 0.2% min